Hello, Thanks for stopping by my site.  We travel windy roads only to discover, what we seek is the very essence of who we are!  As we ascend, I love finding new ways of being as I and we realize that our collective beliefs and reality is up to us. That we, you and I, get to transform limiting beliefs and ideas and realize our divine nature and live anew…
I love discovering new ways to do old things, to transcend addictions with love, to be in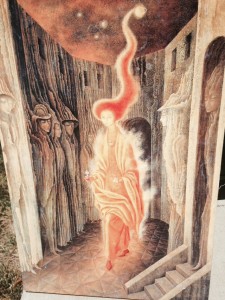 relationships with compassion, to walk my mother to the gate of death only to discover with her that she is still with us in an expanded way.
I love to realize breath is nourishment and laughter and sound are medicine. That light and sound are our essence and sound, touch, music and language free us. That joy is within us as we unravel that which told us otherwise. I love realizing that you & I are walking divine love even on our "worst" day.
Painting La Llamada by Frida Kahlo – My friend bought me this painting, yes I have always felt like I was from another galaxy! How about you?
I love helping  all ages and many young people realize their magnificence beginning with my three beloved children you see here.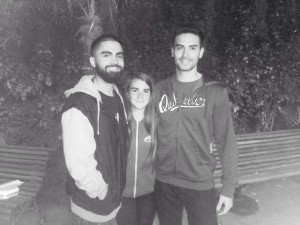 We are divine and  human and as we shift our perceptions, our whole reality shifts.  I love that I get to be here, feeling it all, using emotions as sign posts and finding new ways to laugh and love…
In the midst of deep and profound personal, local and global challenges, claiming who we are is our gift to all beings.  My path has led me to open to gifts that utilize sound healing, breath work, light language, intuition, empathy, inspirational speaking and unconditional love to connect with and be a conduit for soul and Source connection. I receive information and initiation for myself and others from multi-dimensions who sometimes gently and sometimes quite in our face guide us to the realization of our connection with all life.  I love finding new ways to access being fully alive, healthy, free and abundant and of service to the greater good. To manifest reality where love is the bottom line and poverty, ignorance and violence lose their power. "We were made for these times" CP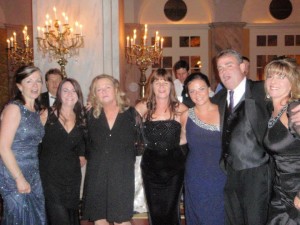 I come from a deeply loving and somewhat crazy family of seven (6 girls, one boy) born and raised in New York. Lived in lots of other places and always find more family everywhere I go. I  now live in Sacramento with my family.
Click Here to see the types of sessions Judy offers…
http://www.judyguadalupe.com/classesevents/sessions-with-judy/
"Judy has the unique gift of bringing women (people) together and creating a space full of love, kindness and laughter  Her guided meditations are an inner journey of self discovery, clarity and releasing. I have gained more insight in one six week group, than I had in the previous two years of online seminars and reading books too numerous to count. Thank You from the depths of my soul and spirit." L.Connelly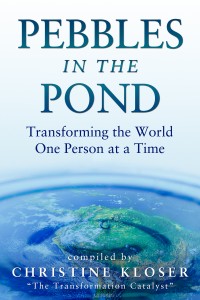 Judy shares through her writing, which has been published in books and magazines including Pebbles in the Pond:
 Transforming the World One Person at a Time (Christine Kloser, 2012),


Other publications include: Freeing Our Goddance: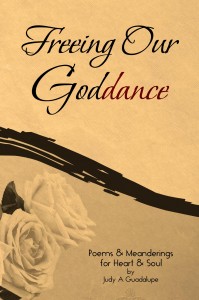 Poems & Meanderings for Heart & Soul (Create Space, 2014),  Gems of Relationship: Golden Age Insights for Families (2007), Mothers Support Network, La Era de Ahora & Alternative Living.
Click on Book Cover to the right to order poetry book ——>>>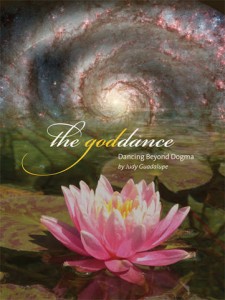 Judy is currently working on her upcoming Book:
The Goddance, Dancing Beyond Dogma.