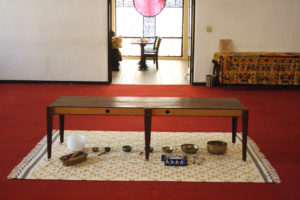 Holiday Special Gift Certificates –
When you order online, you will receive Your Gift Certificates through email. Or you can pick it up at Sage House. Please advise if you want a name added or if you'd like it left blank. You can comment when you order or send email to judy@judyguadalupe.com. 
Thank you.
See below for session descriptions.
Click on blue arrow for options:
Your body/mind's wisdom works best when you stop and take a moment to listen, what messages are you body and emotions offering you as sign posts to what may be blocking your vibrancy, well being and vitality? Take a moment to stop, receive and listen in and offer your body and being the tune-up and attention you need.
Our sessions are designed to bring your body/mind/soul into a balanced, inspired and vital state.
Sound Therapy Treatments are an actual "tune up" to support you to access your bodies innate healing wisdom, release stress, heal symptoms, activate your light body and creativity,  align with divine consciousness, release emotion/cellular memory, align meridians for increased energy and vitality. Tools include tuning forks, bowls, toning, monochord table ( a rare healing instrument pictured here). You are fully clothed on the table, wear comfortable clothing. 
Tune Ups for Teens – by donation (free when needed) Our youth of today, (indigos, star seeds and crystals) respond so well to sound healing. It often allows them to shift from anxiety and depression or rage to connecting with their innate wisdom and clarity.
Contact us for details.
*****************************
Guidance and Tune Up Sessions– Judy signature session is a 90 minute session and includes sound healing along with intuitive reading of your energy and guidance for you to align with your innate wisdom and eternal nature. Body/Mind/Spirit alignment opens you to new options for your path to vitality, freedom and full expression. (Usually 1/2 session in dialogue and guidance and half the session for sound and energy tune up for integration and activation.) 
Addiction Support with Tune Up-Addiction is often a call from your soul to pay attention and wake up, you do not have to fight yourself. Honor yourself and get answers, direction and a body/mind/emotion tune up!
These sessions can be done in-person or remotely by Phone, Skype or Zoom.
 Transformational Breath Session – For opening for full respiratory system and oxygenating your body and mind. Regulate all systems in body, gain clarity of mind, emotional release and deep spiritual connection.
 Judy is trained in Medical Intuition, Sound Healing, Transformational Breathwork, Reiki, Therapeutic and Quantum Touch, Addiction Counseling and Awakening Coaching.